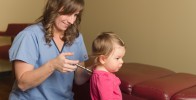 Your Murfreesboro Chiropractors
Choosing the right Chiropractor is an important choice to make. The doctors are trained on the latest chiropractic treatments.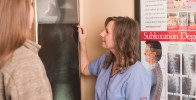 Safe & effective Chiropractic
Chiropractic care is a safe, effective and natural approach to managing pain and other health related issues. We invite you for a complimentary, consultation today.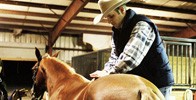 Equine Chiropractor
Dr. Jim Daniel is a Certified Equine Chiropractor Click the read more link below to Discover Equine Chiropractic



Murfreesboro Chiropractors
Welcome to our practice! Dr. Tara Daniel, Dr. James Daniel, and staff provide safe, effective treatment for many conditions such as headaches, neck & back pain, shoulder, elbow, & hand pain, and hip, knee, and foot pain. A whole body approach is taken for optimum success. The doctors use the latest equipment, including the only FDA approved laser to reduce pain and speed healing. Patients will be surprisingly pleased with the many convenient services offered under one roof. Services available such as digital foot scans for custom fit inserts can be found by browsing the site. The doctors have years of experience and a network of other physicians and services to ensure the best results. We believe that patients should have a choice!

In practice as well as online, we strive for excellence through superior patient treatment, education, and satisfaction. Attention you Deserve, Results you Expect.

Within this site you will find all types of health-related information. Information about our office and services, chiropractic, diet and nutrition, back and neck pain, work and auto injuries, a monthly health newsletter and much, much more can be found by clicking the tabs across the top and side. We hope you enjoy the information and share it with others. Again, thank you for visiting and remember to come back often.

Yours in health,

Dr. Tara Daniel, D.C.
Dr. Jim Daniel, D.C.

OFFICE HOURS
| | |
| --- | --- |
| Mon | 8:00am - 5:30pm |
| Tue | 8:00am - 5:30pm |
| Wed | 8:00am - 5:30pm |
| Thu | 8:00am - 5:30pm |
| Fri | 8:00am - 12:30pm |
| Sat | Closed |
| Sun | Closed |
We have consistent hours that you can count on! YES, we work FIVE days per week. We require appointments, so you don't have to wait! If your appointment is @4pm, then you will be with Dr. Daniel @4pm. How refreshing. No more waiting an hour in the waiting room before you see the doctor. We value your time.